Drive to a safer tomorrow with Pulse Driver Education - Heart of Safe Driving!
Keys2drive

Australian Government-funded program providing learner drivers and their parents/supervisors a free driving lesson with a keys2drive accredited professional driving instructor
www.keys2drive.com.au
Driving Information Links
The links below provide useful information about driving in general. Learning to drive a car is only part of the overall education process of driver education. The information and links on this page are invaluable to those seeking to pass their driving test.
Drive Smart

A free interactive program to help improve hazzard perception, scanning and concentration skills. The perfect digital partner to the real-world experience you get in a car. www.drivesmart.vic.gov.au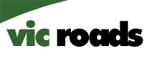 Transport Accident Commission

Find out about the latest road safety campaigns and how they affect you